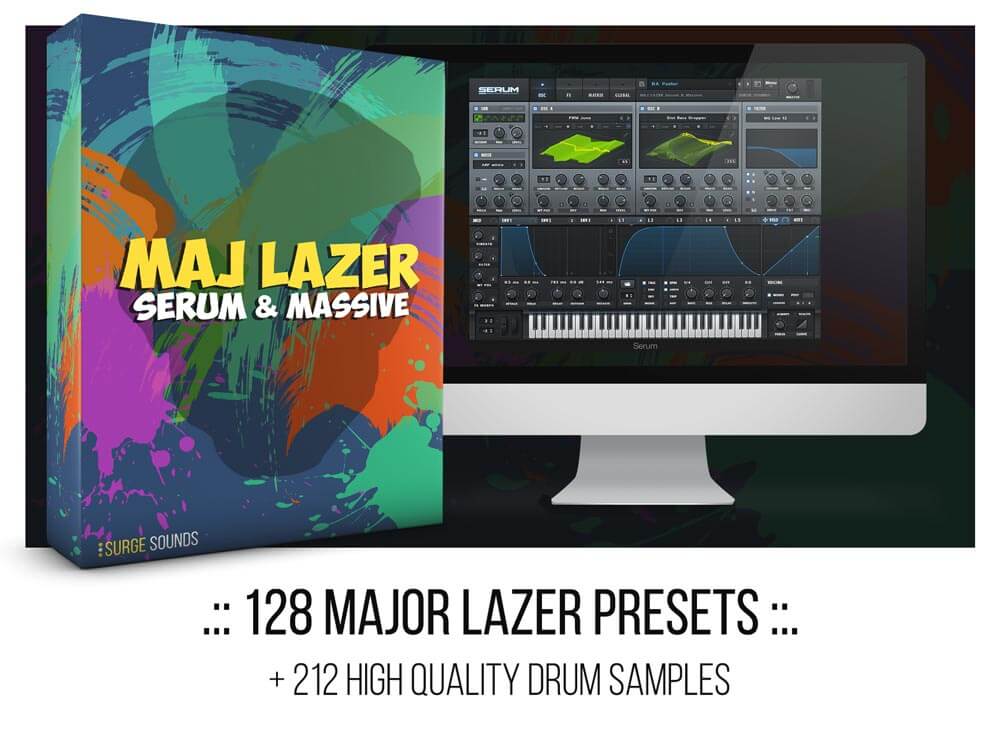 100% Risk Free
Money Back Guarantee

Great sounds! Awesome settings, I liked to work with it. – Adam F.Verified Buyer Review for MAJ Lazer - Massive Presets

Melodic and Fresh. Knockout, fresh melodic sounds. Great loops (dry & wet), MIDI, Cthulu presets and Serum presets. – Peter C.Verified Buyer Review for HOLO - Serum Presets & Cthulhu Presets

This is one of my favorite purchases hands down. – Garry S.Verified Buyer Review for The SKY - Serum Presets & Cthulhu Presets

Loving it. Love your samples, they are best quality – Ryan D.Verified Buyer Review for X - Serum Presets

Great sounds… As usual… Bringing the best platinum sounding presets to the game… You guys are the best… – Daniel B.Verified Buyer Review for Maj Lazer II - Serum Presets & Cthulhu Presets

Great presets. Pack had some awesome presets. – Eric E.Verified Buyer Review for Melodic Dubstep - Serum Presets

Excellent pack!!! Great sounds, i'm using it for a remix now 🙂 – Peter T.Verified Buyer Review for Grey Smoke - Serum Presets

Diverse range. This pack contains a lot of polysynth presets. They're ideal for today's music. Interesting timbres on some and others are lush and thick reducing the number of tracks needed. – matthew c.Verified Buyer Review for Porter llenium - Serum Presets & Massive Presets

Love this pack! Amazing vibes, definitely recommended getting!! – Matthew L.Verified Buyer Review for Slushy - Serum Presets

I produce a lot of genres ranging from House, to Dubstep, to Trap. I recently got into Future Bass because of this pack. It is the best pack I have ever bought across all genres! The value is insane and the quality is top notch. I definitely recommend it to everyone. I love it! – Austin W.Verified Buyer Review for Future Bass for Serum - Serum Presets

Great product. Great value and amazing as always – Viktor S.Verified Buyer Review for The SKY - Serum Presets & Cthulhu Presets

Nice and Slushy way of sounds and a must for those that are doing such music. I give it five stars 🙂 – Peter Q.Verified Buyer Review for Slushy - Serum Presets

So nice. Very useful sounds recommend – joseph r.Verified Buyer Review for HOLO - Serum Presets & Cthulhu Presets

Fantastic! Every single one of these presets is so well made! Not only do they sound very professional, and sound good when layered together unlike most presets which just sound pleasing on their own, every one of them really has a nice sound and unique feel, with of course a ton of options with lots of built in modifications (eight on each) and whatnot to make it how you'd like it. Truly a fantastic pack! Great for anybody who loves Future Bass! A must buy. – Morgan L.Verified Buyer Review for Future Bass 3 - Massive Presets

Excellent. I use cthulhu and this was excellent for that piece of software. – brett s.Verified Buyer Review for Maj Lazer II - Serum Presets & Cthulhu Presets

The Serum presets are PERFECT! – lenord s.Verified Buyer Review for Slushy - Serum Presets

Awesome value! Great Sounds and really beneficial Cthulhu PreSets! Worth it! – Carter M.Verified Buyer Review for Maj Lazer II - Serum Presets & Cthulhu Presets

Awesome!! Love these sounds so so much!! – Daniel T.Verified Buyer Review for Grey Smoke - Serum Presets

Nice. What I want out of a preset pack. Good stuff. – Frank L.Verified Buyer Review for Slushy - Serum Presets

Awesome pack! Downloaded this pack and was up all night the first night. The quality of sounds is amazing and midi chords can be really engaging for beginners. Must have pack!!!! – Troy H.Verified Buyer Review for Future Bass for Serum - Serum Presets

Definitely get this pack. I got this pack a few days ago and have had nothing but a great time with it. So many great sounds, everything is super warm and usable right out the gate. I've also been using this pack to learn more about Serum in general and how to manipulate the synth. – Anthony S.Verified Buyer Review for Future Bass Serum & Massive

I am lucky to find this packed item at a good timing. I was planning to extend the serum preset. I am lucky to be able to find this packed item just at that timing. I could extend the presets of other plugins reasonably well. – hiroshi k.Verified Buyer Review for The SKY - Serum Presets & Cthulhu Presets

Awesone Excellent pack value! – Daniel M.Verified Buyer Review for Grey Smoke - Serum Presets

Bangin! This release is awesome, every patch sounds fantastic and really well constructed. already using it in my published productions. – jason c.Verified Buyer Review for Porter llenium - Serum Presets & Massive Presets

As always, a great pack. Love the price point on these, able to constantly get fresh inspiration. – Luke M.Verified Buyer Review for Indie Future Bass - Serum Presets & Massive Presets

Great all around pack! All the sounds in this pack are beautifully put together and worth it within themselves. The bonus samples on top of it make it almost a steal. 5 stars hands down – Calen F.Verified Buyer Review for Future Bass for Serum - Serum Presets

nice pack! – Mikel B.Verified Buyer Review for Hypermelodic Future Bass - Serum Presets

Great pack! So much variety here! – Shayon D.Verified Buyer Review for Grey Smoke - Serum Presets

Great mix of Samples and Presets! There are more samples and presets than you could possible use in a lifetime in this pack. – David G.Verified Buyer Review for Porter llenium - Serum Presets & Massive Presets

Flames. All your libraries are top notch. Always awaiting anxiously. – Chris H.Verified Buyer Review for Maj Lazer II - Serum Presets & Cthulhu Presets

Fantastic presets! I've been having a lot of fun with these. Very good for future bass vibes and big chords. Love it! – Brandon M.Verified Buyer Review for Indie Future Bass - Serum Presets & Massive Presets

Awesome sauce you can dip your ears in! Beautiful sounds in this pack! Didn't even have much interest in making future bass until I bought this pack. I got mainly because the sale price and number of presets it came with we're a great deal, love it because the sounds are the shiznit, and are definitely suitable for all sorts of other styles which I like because I like to play them all. – Caleb P.Verified Buyer Review for Future Bass for Serum - Serum Presets

Slushy rocks! I highly recommend this. – Mathew W.Verified Buyer Review on for Slushy - Serum Presets

Love the new Future Bass Serum presets! I love this pack! You can tell a lot of work went into the pack. Especially the Sequenced stuff. You get that awesome Future Bass movement right off the bat with those Sequence files… Def grab this one!! – jason g.Verified Buyer Review for Future Bass for Serum - Serum Presets

Great sample pack. Nice lead sounds – Piranut L.Verified Buyer Review for ODEZA - Serum Presets

Head Banger Great Pack! – Ben T.Verified Buyer Review for Grey Smoke - Serum Presets

Professional Sounds! I simply love the innovation of this team, whatever they bring out is always of special quality and useful for me as film composer. – Anselme P.Verified Buyer Review for Porter llenium - Serum Presets & Massive Presets

Amazing product. Really good pack with quality presets – Tristan G.Verified Buyer Review for Porter llenium - Serum Presets & Massive Presets

Love every preset, especially the plucks which sound great, especially with their cutoff adjusted. – Siddharth C.Verified Buyer Review for Porter llenium - Serum Presets & Massive Presets

Amazing stuff ! Exactly what I was looking for. High quality audio – Jheynner F.Verified Buyer Review for Indie Future Bass - Serum Presets & Massive Presets

Just what I wanted! The fact that the drums were given as midi files was, and is the best. Wish more packs did the same! – Robert D.Verified Buyer Review for Future Bass for Serum - Serum Presets

Awesome! Nice one – Qin-Zhong H.Verified Buyer Review for Diablo House - Serum Presets & Massive Presets

Awesome sounds and techniques – jeonnsu k.Verified Buyer Review for Diablo House - Serum Presets & Massive Presets

Dope. The presets are flawless. Got this months ago and still loving it! I took my EP to the next level with this and got it signed. – Ralph B.Verified Buyer Review for Future Bass 4 - Massive Presets

Amazing!! This is the best sounding pack for Tropical House beats in my opinion – Karina M.Verified Buyer Review on Tropical House for Serum - Serum Presets

Love it. I love the rich sounds… – Boris L.Verified Buyer Review for Maj Lazer II - Serum Presets & Cthulhu Presets

AWESOME! I'VE ALREADY DID TONS OF WORK WITH THEM…..THAT SAYS A LOT. – Bennie S.Verified Buyer Review for Slushy - Serum Presets

Great Sounds another Greats BUY!!! – Knivey R.Verified Buyer Review for Indie Future Bass - Serum Presets & Massive Presets

Great Pack and a Pleasure to work with! Not often that I review packs but this has everything I needed, Presets and samples that were of the genre as stated – AndyVerified Buyer Review for Future Bass Ultimate Pack - Serum Presets & Massive Presets

This is Awesome!!! they have many useful preset – sorrawit K.Verified Buyer Review for Future Bass Ultimate Pack - Serum Presets & Massive Presets

Amazing! So much variety here! Really enjoying it. – Shayon D.Verified Buyer Review for Porter llenium - Serum Presets & Massive Presets

It's insanely good. Great sounding presets – Jessy D.Verified Buyer Review for Deeper House - Serum Presets & Massive Presets

This is amazing. I don't have Serum, so I don't know how those presets sound, but the ones for Massive are perfect for future bass type music. The drum kits are a nice bonus too. They slap hard! I would definitely recommend this product to other producers. – Lorenzo M.Verified Buyer Review for Future Bass Serum & Massive

Great. having great fun with these presets. Totally worth it – terry l.Verified Buyer Review for Future House Serum & Massive

Loving them! Great presets, so far loving them! – Jesus M.Verified Buyer Review for Indie Future Bass - Serum Presets & Massive Presets

Surge sound is very cool sound! I Iike surge sound's Tropical House serum presets~ – oh c.Verified Buyer Review for Tropical House for Serum - Serum Presets

Awesome! Perfect for future bass & future pop. – Patrik V.Verified Buyer Review for Slushy - Serum Presets

Amazing product! Great sounds! Good variety of sounds! Organized well and very creative! A must have pack!! – Darren S.Verified Buyer Review for Future Bass 4 - Massive Presets

An excellent choice. I'm not a fan of this style of music at all and new nothing about it until I had to compose some tropical house tracks for work. This preset pack gave me most of the tools I needed to complete my project. – Hugo L.Verified Buyer Review for Tropical House 2 - Massive Presets

Interesting set, nice! – JUNGEE M.Verified Buyer Review for Indie Future Bass - Serum Presets & Massive Presets

AMAZING! Helped me step up my sound for sure – darian t.Verified Buyer Review for Porter llenium - Serum Presets & Massive Presets

1st expansion pack. I recently bought my 1st expansion pack for Massive and Im absolutely loving it! Used the presets in there for my leads. Would recommend it! – Bang Y.Verified Buyer Review for Electro House - Massive Presets

excellent! very tropical i like every sound – jose R.Verified Buyer Review for Tropical House for Serum - Serum Presets

Great presets! A must have. – Cesar M.Verified Buyer Review for Tropical House for Serum - Serum Presets

Sick! Cool stuff. Mix multiple presets for some even nicer sounds – Andre H.Verified Buyer Review for Future House 2 - Massive Presets

Many of cool stuff! Its all about to be happy 😀 – Michał S.Verified Buyer Review for Future Bass Ultimate Pack - Serum Presets & Massive Presets

Awesome sounds! great pack, love it. sounds are great, samples are premium – Nathan P.Verified Buyer Review for Future Bass Serum & Massive

What I was looking for!! This pack is perfect, exactly what I needed!! – Aaron H.Verified Buyer Review for Future Bass for Serum - Serum Presets

Bang for the buck! Great sound, great bundle, great deal – Eduardo F.Verified Buyer Review for Future Bass Ultimate Pack - Serum Presets & Massive Presets

Dope sounds. High quality patches, dope basses – Doug E.Verified Buyer Review for Bass House - Massive Presets

Cool sounds. Straight into projects! – RyanVerified Buyer Review for Future Bass for Serum - Serum Presets

Great presets! Have been enjoying the presets from this pack! Worth every bit of money ! – Paul C.Verified Buyer Review for Future Bass Ultimate Pack - Serum Presets & Massive Presets

Xcellent! Great pack indeed…. Nice bace, pluck and various mixture of preset sounds! – Cory H.Verified Buyer Review for Future Bass for Serum - Serum Presets

Huge sounds. I dig the leads & basses. It has taken my productions to the next level. – Noah W.Verified Buyer Review for Progressive House 3 - Massive Presets

Great value! I just got so many presets for an affordable price! – James H.Verified Buyer Review for Future Bass Ultimate Pack - Serum Presets & Massive Presets

Good pack would reccomend, comes with plenty of sounds, exactly what is described. – Daniel W.Verified Buyer Review for Bass House - Massive Presets

Good! Lots of cool stuff here! – Ehsan K.Verified Buyer Review for Future Bass Ultimate Pack - Serum Presets & Massive Presets

This pack is awesome!!! Better than other packs I've used. – Ray R.Verified Buyer Review for Future Bass for Serum - Serum Presets

Good stuff. There are plenty of top-notch sounds to use in this pack. Well done. – Brad D.Verified Buyer Review on ADSR Sounds for Future Bass Serum & Massive

Very helpful and Inspiring! This was just the thing I needed to get the creative juices flowing – KennyVerified Buyer Review for Future Bass for Serum - Serum Presets

10/10 Far exceeded my expectations. – Michael R.Verified Buyer Review for Future Bass 4 - Massive Presets

Brilliant Presets! They sound really really good, amazing! – david l.Verified Buyer Review for Future Bass for Serum - Serum Presets

Loved this pack, very dynamic . Great massive presets – aaron c.Verified Buyer Review on ADSR Sounds for Future Bass Serum & Massive

Nice Presets Pack! There's so many presets that sounds dope. I've been tweaking some. Best value for thr money. – Gede P.Verified Buyer Review for Future Bass for Serum - Serum Presets

Five stars. I love all the sounds. This pack is legit! – Joe M.Verified Buyer Review for Future Bass 3 - Massive Presets

Love it! I love the expansion. – Drew D.Verified Buyer Review on ADSR Sounds for Future Bass Serum & Massive

nicepatch! It is a reliable developer. – takashi t.Verified Buyer Review for Future Bass for Serum - Serum Presets

Hux. A great mix of contemporary sounds for the genre, lots of great macros in massive for changing it up – Matt H.Verified Buyer Review for Future Bass 4 - Massive Presets

Future Bass…A must. Plenty of great presets for both Serum and Massive. Anyone who follows today's sound should have the right tools. – Roger O.Verified Buyer Review for Future Bass for Serum - Serum Presets

It's lit – Robbie P.Verified Buyer Review for Deep House for Serum - Serum Presets

THE BEST Simply amazing! – George M.Verified Buyer Review on ADSR Sounds for Future Bass Serum & Massive

Dope! Surge sounds makes my favorite serum presets and they haven't disappointed this time around. A huge bargain for the price – Timothy C.Verified Buyer Review for Future Bass for Serum - Serum Presets

amazing sounds! They are very good compared to other presets that you can find. – charlie m.Verified Buyer Review for Future House 2 - Massive Presets

High quality patches. Sounds are stunning..already made something great with them – Dean W.Verified Buyer Review for Future Bass 4 - Massive Presets

Really great. Lots of good sounds in here. Exactly what I was looking for! – Adam P.Verified Buyer Review for Future Bass 3 - Massive Presets

So far? I love it – Nathaniel N.Verified Buyer Review for Future Bass for Serum - Serum Presets

A solid pack. This pack has some great sounds, as advertised in the demo. I would definitely recommend. – Jean-Luc M.Verified Buyer Review for Electro House - Massive Presets

Solid sounds. the basses cover this style perfect, definitely recommend! – James R.Verified Buyer Review for Bass House - Massive Presets

Quality A+ pack – Tim C.Verified Buyer Review for Future Bass for Serum - Serum Presets

Phenomenal definitely one of the best ! – Evan R.Verified Buyer Review for Future Bass 4 - Massive Presets

Great presets! A lot of fun to play with! – Rick H.Verified Buyer Review on ADSR Sounds for Future Bass Serum & Massive

Sick presets! As advertised in the demo, sick presets! – Michael W.Verified Buyer Review for Future House 2 - Massive Presets

So good and like it. – Kouta H.Verified Buyer Review for Future Bass for Serum - Serum Presets

my go to sounds! great presets, immediately inspiring! – owen c.Verified Buyer Review for Future Bass 2 - Massive Presets

Dope. The sounds are so clean and flawless – nick s.Verified Buyer Review for Future Bass 4 - Massive Presets

Great presets. really liked this sound pack – Tim B.Verified Buyer Review for Future House - Massive Presets

all good – darryn r.Verified Buyer Review for Deep House for Serum - Serum Presets

Great presets in here. Amazing sounds, amazing value. – Shawn A.Verified Buyer Review for Future Bass 4 - Massive Presets

Wow!! This pack worked perfect in my latest track! – Derek R.Verified Buyer Review for Future House 2 - Massive Presets

Good Pack. Has lots of nice leads – Etienne B.Verified Buyer Review for Electro House 2 - Massive Presets

Brilliant! Amazing sounds, I recommend it! – Daniel K.Verified Buyer Review for Future Bass 3 - Massive Presets

Just what I needed. This is good. Definitely worth the price – Marcus P.Verified Buyer Review for Future Bass 4 - Massive Presets

i recommend it, i was loking for good sounds for my productions … so i got it here … everything is fine. – javier b.Verified Buyer Review for Tropical House - Massive Presets

Perfect ! – poudat a.Verified Buyer Review on ADSR Sounds for Future Bass Serum & Massive

Great Pack! Awesome basses in this pack. – Jared R.Verified Buyer Review for Future Bass 2 - Massive Presets

Awesome presets! This sound pack is exactly what I wanted – David C.Verified Buyer Review for Future House 2 - Massive Presets

dopeness – Jonathan D.Verified Buyer Review for Future Bass 4 - Massive Presets

nice staff. I have already used some pieces in my music program. luv it! – Lamb Q.Verified Buyer Review for Tropical House 3 - Massive Presets

BEST. Best Sounds for any kind of Bass music! Love them! – Lewis A.Verified Buyer Review for Deep House - Massive Presets

Cool pack! This is pure gold! – Alex L.Verified Buyer Review on ADSR Sounds for Future Bass Serum & Massive

GREAT! Gorgeous sounds with awesome macros – Bruce P.Verified Buyer Review for Future Bass 4 - Massive Presets

good. worth the money – nzech e.Verified Buyer Review for Tropical House 2 - Massive Presets

good. This package is very good and high quality! – Hayato T.Verified Buyer Review for Progressive House - Massive Presets

Wow. excellent preset pack, great service – Tim B.Verified Buyer Review for Tropical House - Massive Presets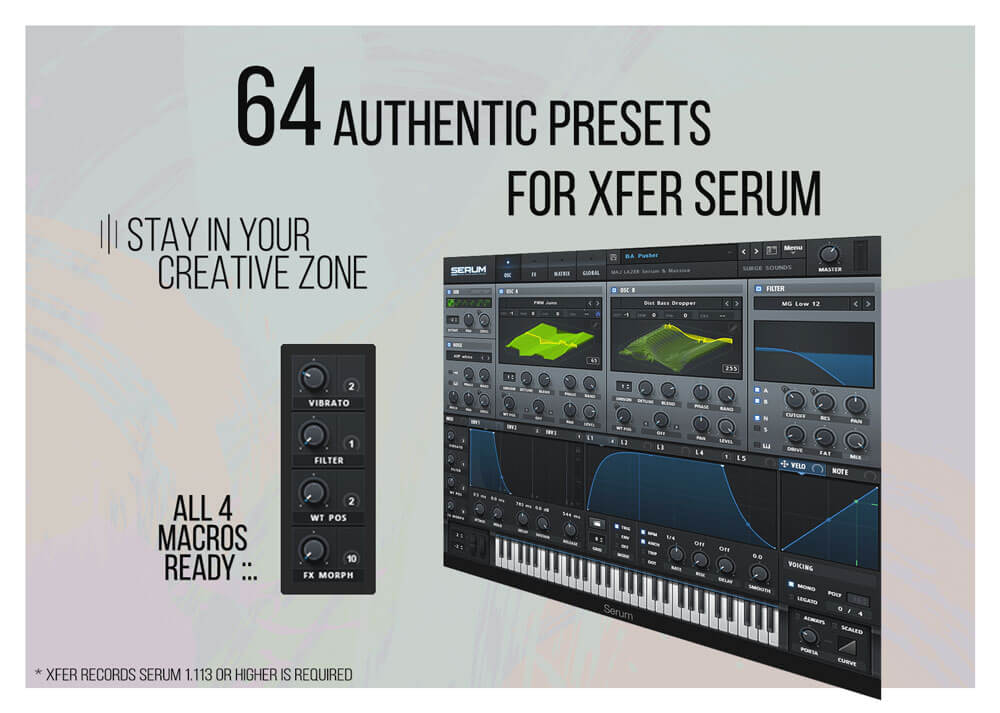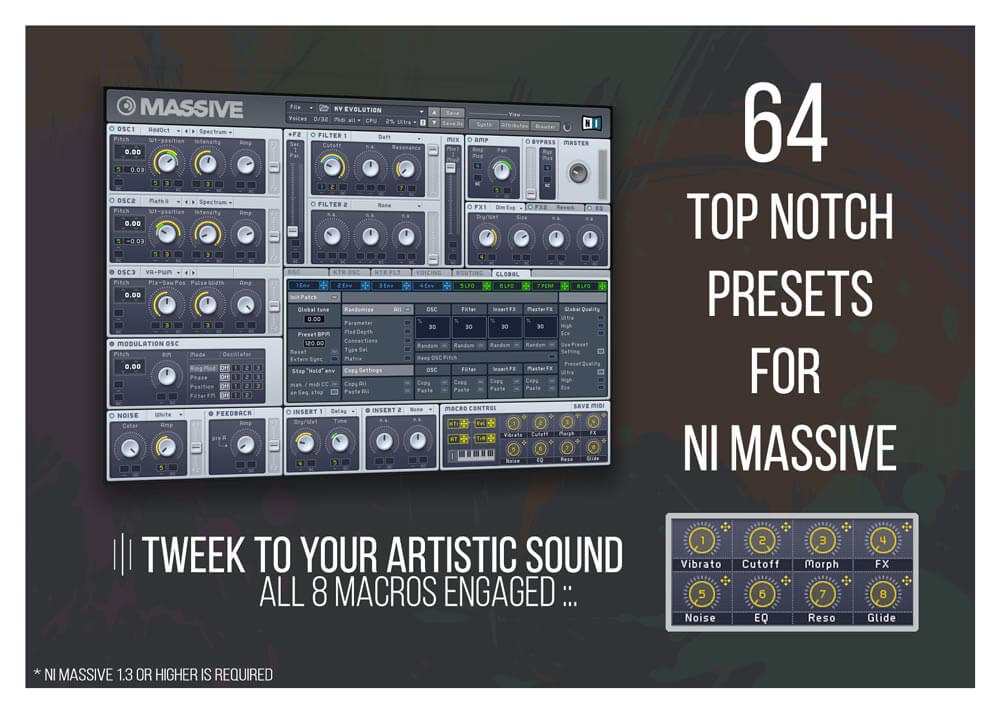 Authentic sounds inspired by
Major Lazer, Jack U, and Diplo
Inside this groundbreaking collection is a complete arsenal of 128 presets,
64 Xfer Serum and 64 NI Massive presets, crafted with the most current sound design techniques.
A sound bank that you just cannot wait to start producing with!
We included 212 high quality drum samples as a bonus. 50 Snares, 50 Claps, 40 Kicks, 37 Closed Hats
and 35 Open Hats all professional processed and ready to drop straight into your project.
If you are looking for the ultimate Major Lazer sound bank to spark your creativity
giving you tune after tune, this is the pack for you!
HERE'S EXACTLY WHAT YOU'RE GOING TO GAIN

64 Xfer Serum Presets
22 Leads
13 Plucks
10 Synths
10 Basses
5 Pads
4 Keys
4 Macros on every preset

64 NI Massive Presets
19 Leads
15 Plucks
12 Basses
7 Synths
7 Keys
3 Pads
1 Donk
8 Macros on every preset

212 Drum Samples
50 Snares
50 Claps
40 Kicks
37 Closed Hats
35 Open Hats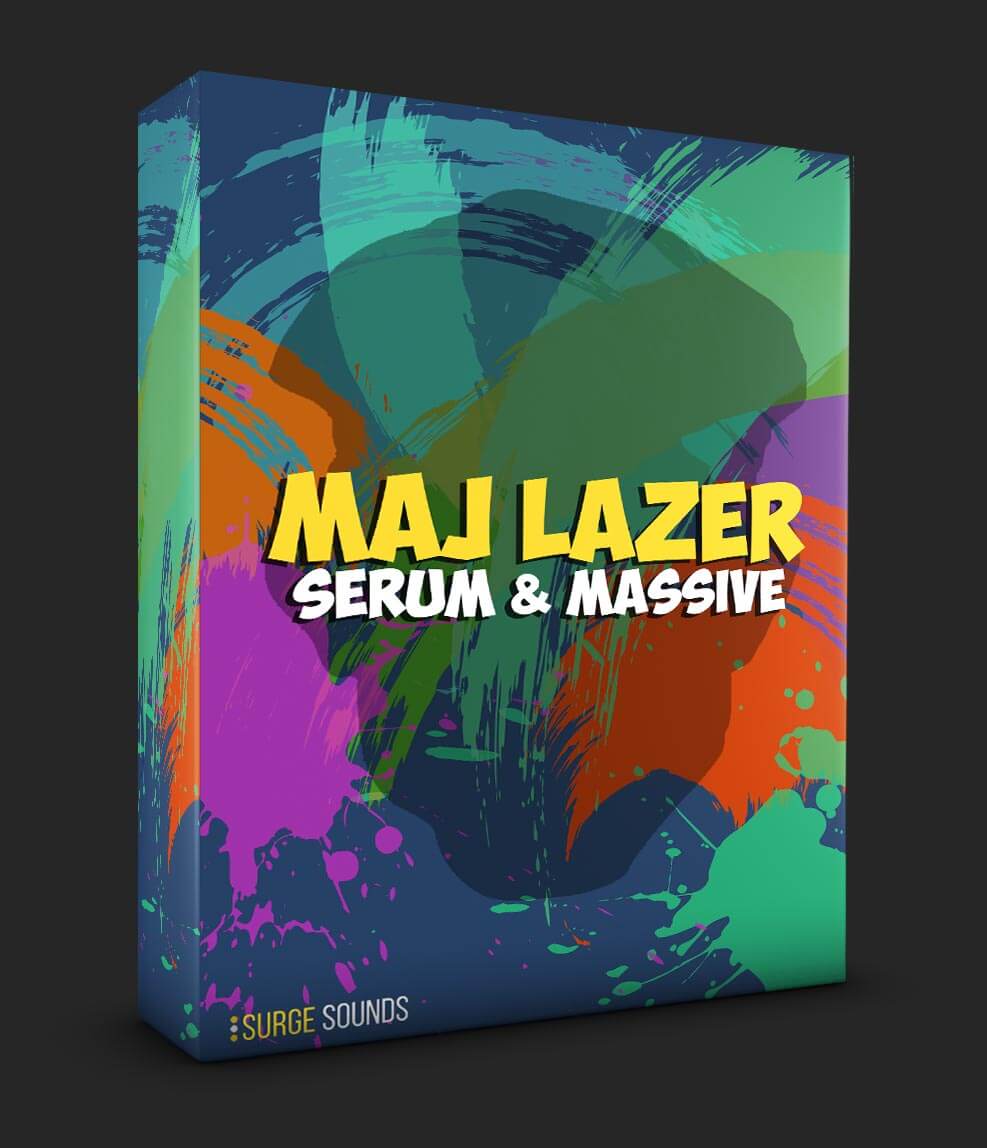 RISE ABOVE THE CROWD WITH THESE GROUNDBREAKING SOUNDS TODAY!

100% Risk Free
Money Back Guarantee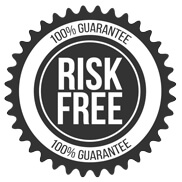 DON'T LOVE IT? 100% FULL REFUND.
30 day guarantee on all our packs.
If you aren't completely satisfied, we will give you a full refund within 30 days of your purchase.